School Report for Clay, Duval and St. Johns counties
Schools in Northeast Florida are among the best in the state. Both the Clay County School District and the St. Johns County School District have consistently earned an A-ranking from the Florida Department of Education. Both districts also have a number of high-ranking individual schools, like Fleming Island High School, Ponte Vedra High School, Fleming Island Elementary, and Julington Creek Elementary. Duval County also boasts a number of highly-regarded schools, including Stanton College Preparatory, Paxon School, and Jacksonville Beach Elementary. You can review the full report from the Florida Department of Education below.
To compare schools across zip codes or by specific address, use our interactive school report on the Community Report page.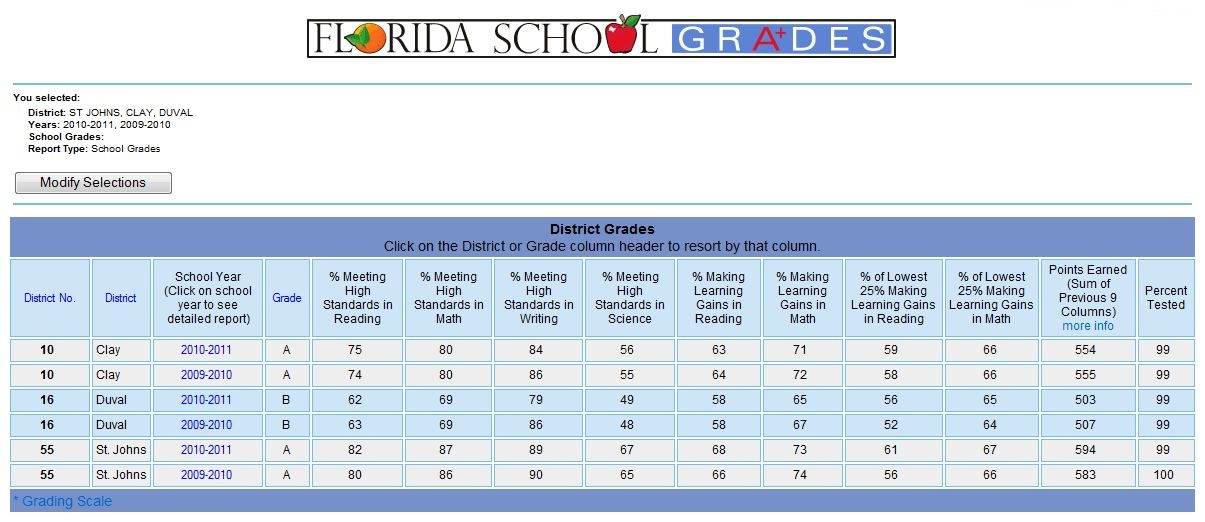 Clay County
Jacksonville and Duval County